Harambe Ugly Sweater For Christmas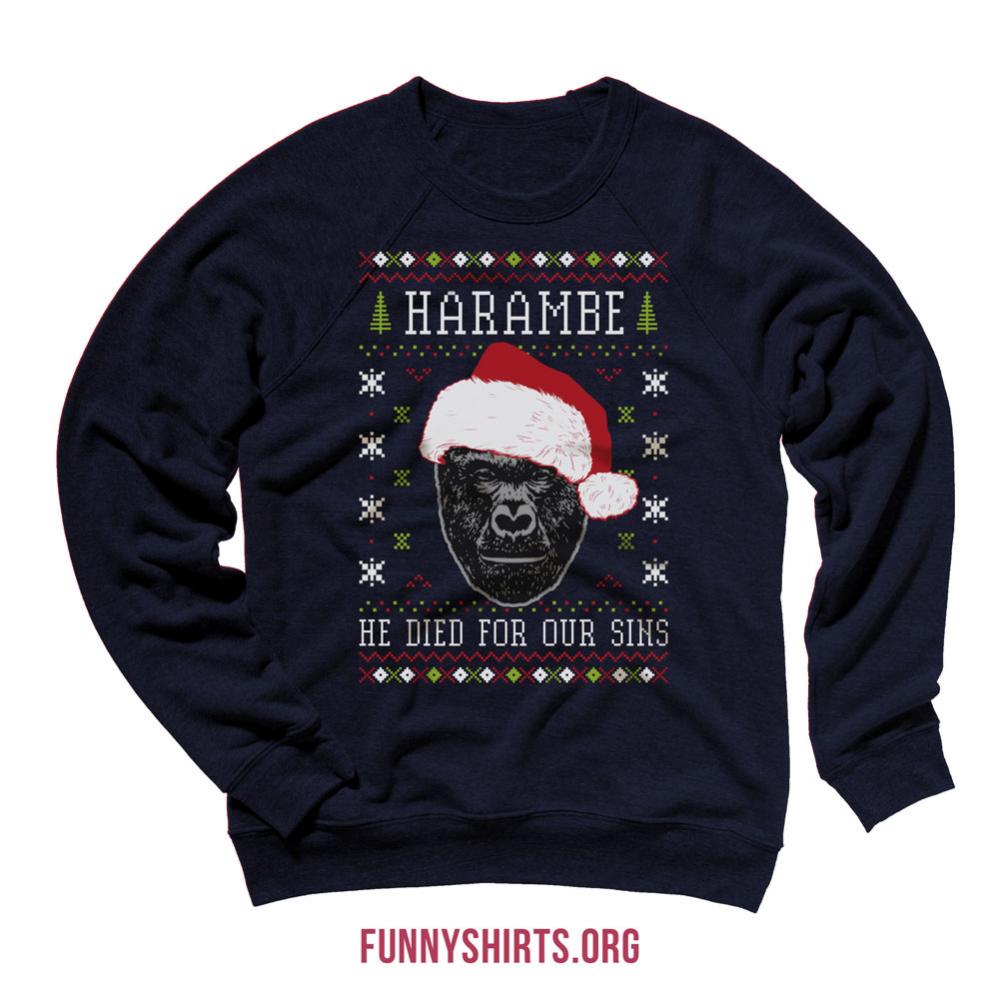 Design Details
Size Chart
Product Details
| | | | | | | |
| --- | --- | --- | --- | --- | --- | --- |
| | XS | S | M | L | XL | 2XL |
| Body Width: | 18.5 | 19.5 | 20.5 | 21.5 | 22.75 | 24 |
| Body Length: | 26.5 | 27.75 | 29 | 30 | 31 | 32 |
Our customers tell us this product:
runs small
fits perfect
runs large
Relax into a Canvas Triblend sweatshirt with its unique "Sponge Fleece" fabric and extreme durability.
8.2 oz, 50/37.5/12.5 polyester/combed and ring-spun cotton/rayon triblend
Soft 30 single material
Ribbed cuffs and waistband
Sizing Notes:
All measurements are provided by garment vendor; vendor tolerance for all measurements is +/-10%
All provided measurements are in inches
Body Width is measured 1" below the arm holes
What does 30 single mean? A higher number means a finer thread resulting in a tighter weave and a softer, thinner shirt. A typical adult unisex t-shirt is 18 singles.
Sizing Tip:
To get an accurate size, your best bet is to find a like item you own and love at home, lay it flat, measure it in inches then match those measurements to the manufacturer's recommended Size Chart.
Don't forget it. Harambe died for outr sins. This ugly Christmas sweater isn't so ugly anymore now that it has the beautiful face of Harambe on the front of it.
Category: