Custom Christmas Bathroom Decor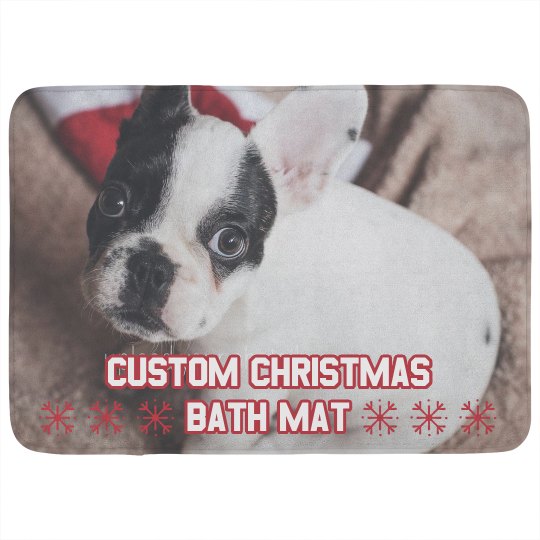 front
Design Details
Size Chart
Product Details
Reviews
Redecorate your bathroom and add a personal touch with this customizable 17 inch x 24 inch Foam Microfiber Bath Mat. Have somebody going off to college? Help them decorate their new dorm or apartment with a stylish bathmat. Forget the boring bathroom accessories, spice it up with a personalized bath mat! Shower rod and shower hooks are not included.
PLEASE NOTE: 3 and 5 day shipping options are disabled for orders that include this bathmat
Sizing Notes:
All measurements are provided by garment vendor; vendor tolerance for all measurements is +/-10%
All provided measurements are in inches
Create a custom Christmas Bath Mat.
Custom Text: CUSTOM CHRISTMAS | BATH MAT